Technologies
Traditional and Hi-Tech wine cellars
The traditional wine cellar becomes High-tech, thanks to quality projects and the latest generation technologies. Your cellar will respect the natural elements, at the same time being practical, functional and equipped with all comforts.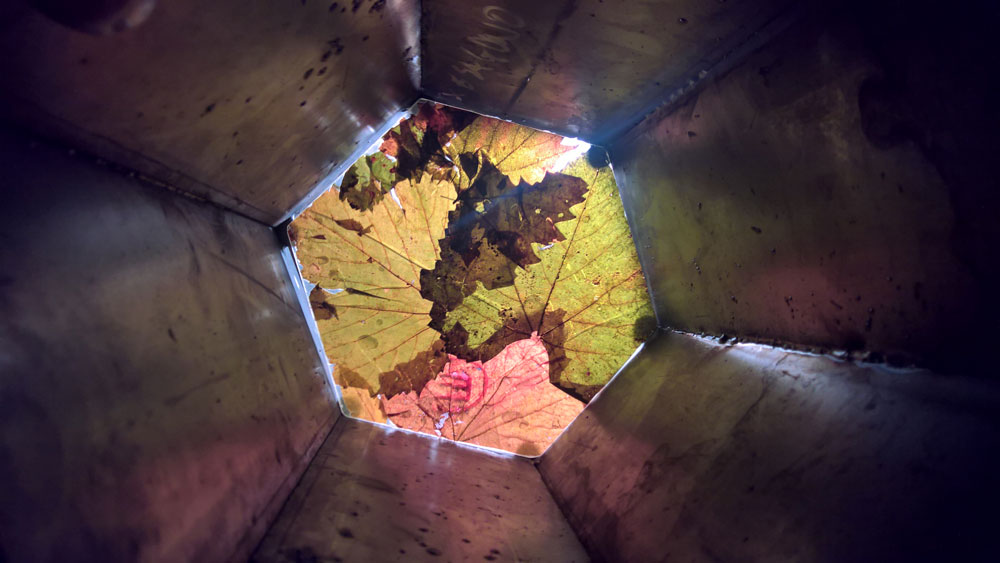 W
inest carefully selects the most innovative technologies to make your cellar a contemporary and efficient place. You shall host your guests with a single style, in an authentic and original design environment.
Through a skillful blend of lighting, air conditioning and home automation, we will create a customized atmosphere for each environment following the tastes of each of our clients.
LED lighting for wine cellars

Light plays a central role in the furnishings and can enhance the details of the materials we use. Led lighting technology offers several advantages for the architectural solutions of cellars, allowing us to choose and modulate light intensity, heat and also the color of the emitted light. The diode, which converts electrical energy into light, is mainly used with the backlight technique. A shrewd preliminary study combined with a skillful construction will ensure the better solution for the lighting of the cellar.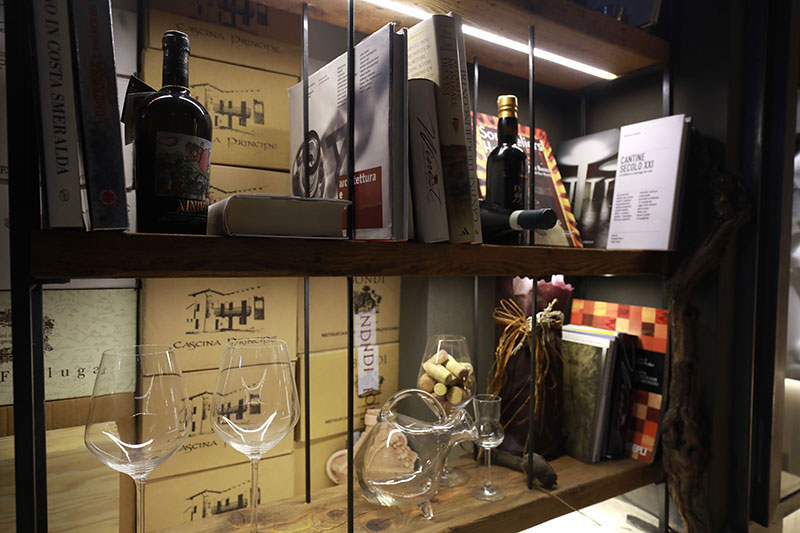 Cellar air conditioning

Before the cooling system it will be necessary to evaluate the insulation of the environment. It may be natural (if completely buried) or it must be built with the most suitable solutions. The mechanical systems, which will be individually evaluated and designed in the best way, will guarantee the maintenance of the ideal microclimate for the conservation of wine.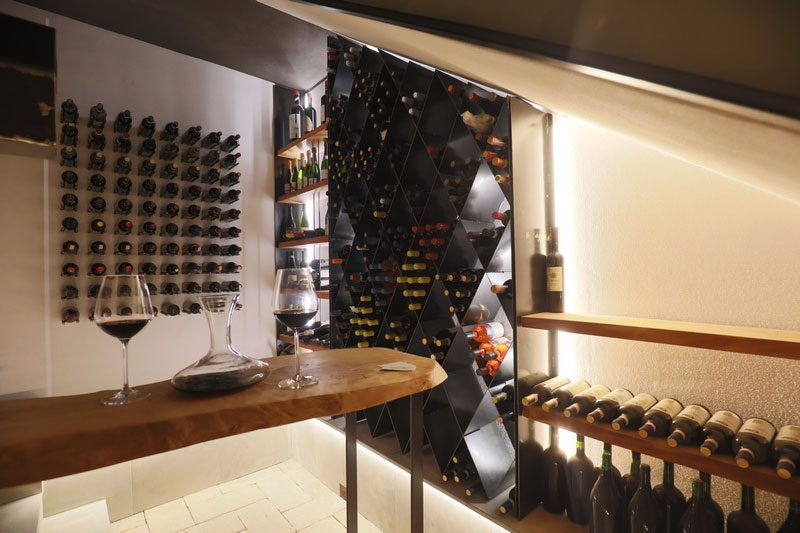 Cellar home automation

Automation will allow you to create customized lighting scenarios to best welcome and amaze your guests. Moreover, a software will be your sommelier, choosing for you the best bottle for the occasion and providing you with all the information about its characteristics. Therefore, you will get a full control on lighting, air conditioning and bottle management.